Volcano Activity in State of Alaska, Great Sitkin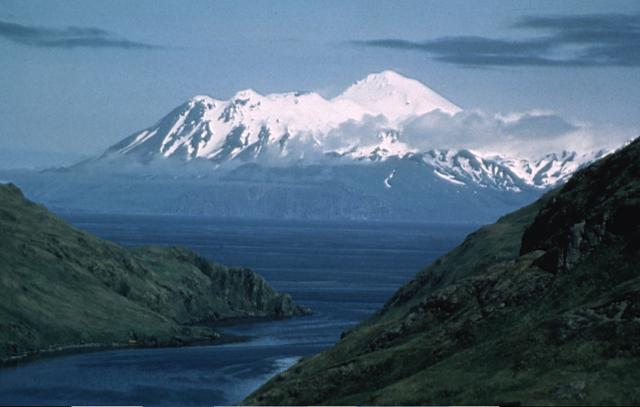 No corresponding signal was seen in regional infrasound data or cloudy satellite observations. Low-level seismic activity was elevated just before and after the event. In response to this activity, AVO is raising the Aviation Color Code YELLOW and Alert Level to ADVISORY. Great Sitkin is monitored with a local real-time seismic network, which will typically allow AVO to detect changes in unrest that may lead to an explosive eruption. Rapid detection of an ash-producing eruption would be accomplished using a combination of seismic, infrasound, lightning, and satellite data. Great Sitkin Volcano is a basaltic andesite volcano that occupies most of the northern half of Great Sitkin Island, a member of the Andreanof Islands group in the central Aleutian Islands. It is located 43 km (26 miles) east of the community of Adak. The volcano is a composite structure consisting of an older dissected volcano and a younger parasitic cone with a 3-km-diameter summit crater. A steep-sided lava dome, emplaced during an eruption in 1974, occupies the center of the crater. Great Sitkin erupted at least three times in the 20th century, most recently in 1974. That eruption produced at least one ash cloud that likely exceeded an altitude of 25,000 ft above sea level. A poorly documented eruption occurred in 1945, also producing a lava dome that was partially destroyed in the 1974 eruption. Within the past 280 years a large explosive eruption produced pyroclastic flows that partially filled the Glacier Creek valley on the southwest flank.
Want to find out more ? Get the full APP !